When should you dispute a credit report?
Not all errors on your credit reports are detrimental to your financial health. Find out which inaccuracies you should address right away and how to do it.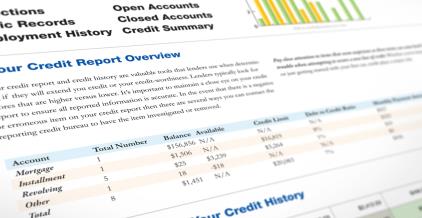 Mistakes are scary, not always harmful
Your credit report tells the world a lot about you. What if it's saying something it shouldn't?
Can you dispute your credit report?
The short answer is "yes." But before you raise a red flag, you should know about the types of errors that typically occur and which ones are more harmful than others.
As more Americans learn how to pull their credit histories, many are finding their reports aren't giving an accurate picture to potential creditors. Names are sometimes misspelled, and addresses are often outdated. Even more discomforting, some people find information they don't recognize.
Some of these inaccuracies are harmless, but others could hurt your chances of getting a loan or other line of credit. This is why experts urge consumers to keep track of their credit histories and to watch for anything that looks out of place.
6 important items to review on your credit report